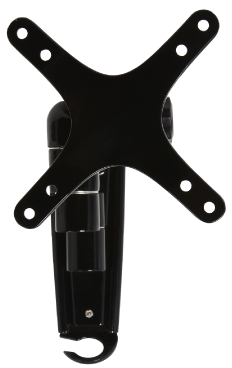 RHTB-14002 Display Mount
Elevate your home theater experience with the Rosewill RHTB-14002 full-motion TV mount. With this TV mount, your TV can extend, tilt, and swivel for the optimal viewing experience. This TV mount supports TVs from 13 to 30 inches in size and weighing up to 39.68 pounds. It's VESA 75 & 100mm compatible.
Mount information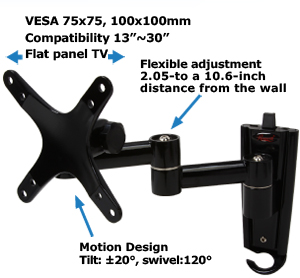 Compatibility
13″ – 30″ Flat Panel TVs*

Tilt and Swivel your TV
Tilt: -20° – +20° | Swivel: 120°

Cable Management
Reduce cable clutter
Low Profile
Flush position is only 2.05″ from wall
Leveling
Integrated bubble for leveling
How to choose the right mount
Step 1: Check the TV Size and Weight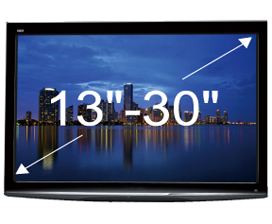 Max. Load: 39.68 lbs
Step 2: Check the VESA Specifications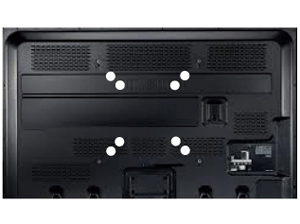 75 x 75mm & 100 x 100mm
About the mount
Motion Design
With full motion joints connecting all parts, the Rosewill RHTB-14002 TV mount can be adjusted for the most comfortable viewing experience.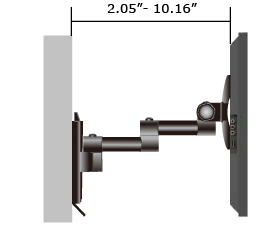 Profile
Its 2.05 – 10.16″ mounting profile allows for a clean, nearly-flush installation and a professional appearance.
Package Contents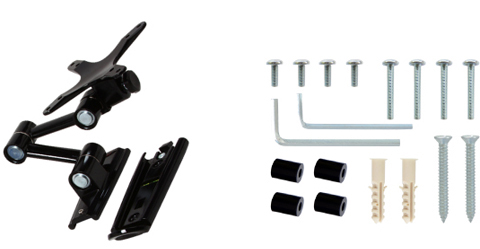 Dimensions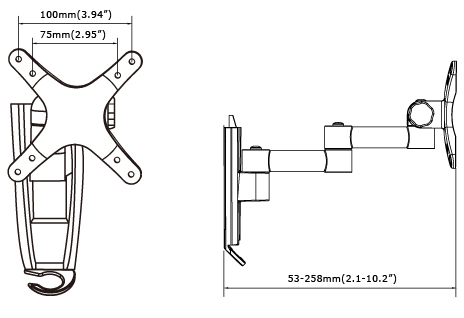 *Please note: Flat-screen TVs are getting bigger, but they are also being made thinner and lighter, too.  That being the case, this TV bracket may support a larger TV then what is indicated on the box and in the specifications table. The TV size and weight specifications listed are for reference only. Please check your TV manual for the VESA and weight specifications.